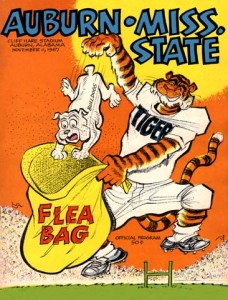 WAR EAGLE!
Come join us this Saturday as we cheer on our #2 Auburn Tiger against the #3 Mississippi State.  We'll be watching the game, again,  at the Buckley's Queen Anne location this week.   So join us this Saturday (October 11th) at 12:30pm as Auburn takes on Mississippi State. All Auburn fans and all ages are welcome.
War Eagle!
 If you're making plans to attend, you can help us provide our host location an estimated count by RSVPing any one of the following ways:
* Join on the Facebook Event
* Leave a comment on one of our posts.
* Send us a facebook message or email.
And if you decide at the last minute to come watch with us, no worries, we'll have some extra room too. Look forward to seeing everyone Saturday!

All ages welcome!!!

Date/Time:
October 11th, 2014
12:30pm until Auburn Victory
Location:
Buckley's on Queen Anne
232 1st Ave W
Seattle, WA
(206) 691-0232