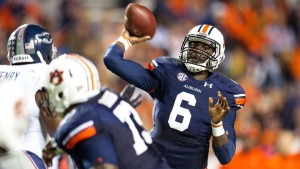 WAR EAGLE!!! Welcome to another wonderful season of Auburn Football.
Please join your Seattle Auburn Club this Saturday 9/5/2015 at 12:30 for our Auburn vs. Louisville game watch.
We're at a new spot for the season opener. Spitfire at 2219 4th Ave in Seattle.
Please note, this is a 21+ establishment.
We do hope to offer some all age events throughout the season at a location TBD.
Spitfire has a very large (144″) screen. Not quite the size of Auburn's new big screen, but still impressive. Come hang out for the game with local alums and see what Auburn is accomplishing in the Northwest.
If you're making plans to attend, you can help us provide our host location an estimated count by RSVPing any one of the following ways:
* Join the facebook event
* Leave a comment on one of our posts.
* Send us a facebook message or email.
And if you'd like to keep up with the latest info on game watches, be sure to subscribe to our Facebook page.
www.facebook.com/seattleauburnclub
War Eagle!