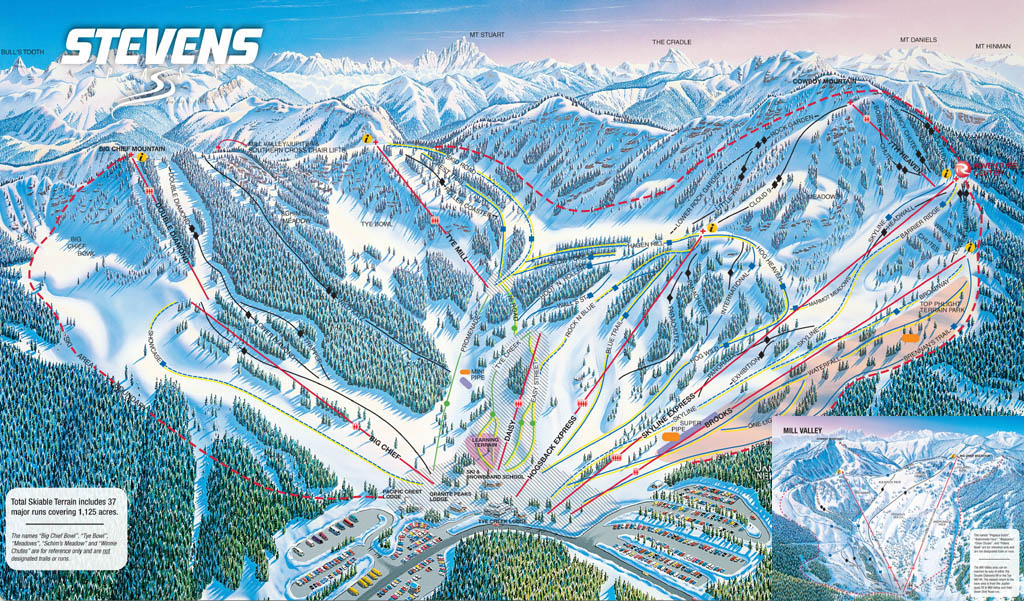 War Eagle Everyone,
Come join the Seattle Auburn Club for the first of many Ski trips for 2010.
1) We will meet at the Park and Ride near I-405 and NE 160th Street (EXIT 22 on I405)around 7:00AM to 7:20AM on Saturday the Feb 20. From there we can carpool to Stevens.
2) If you are heading up in your own ride.. the slopes open around 9:00 am. We will meet near the front of center lodge, where the ski ticket counter is, until 9:30. I will be wearing red and white top black helmet and black pants.
3) We will meet for lunch at the front of the center lodge around 1:00pm and decide on which lodge we should go for lunch. I suggest we go to the Foggy Goggles, where we can have a sit down/ full service restaurant.
If you have a cell phone and need to get a hold of me just call 509-771-2315. All cell phone should work.
Well… I hope I covered everything….
Even though the road is probably going to be fairly good, lets be safe and make sure to carry chains when you head up toward Stevens and don't take RWD cars…. FWD or AWD are ok!
And Drive Slow and be careful. If you have any questions, please give me a call.
Looking forward to see everyone there.
War Eagle!!!
Min-Hsao Chen